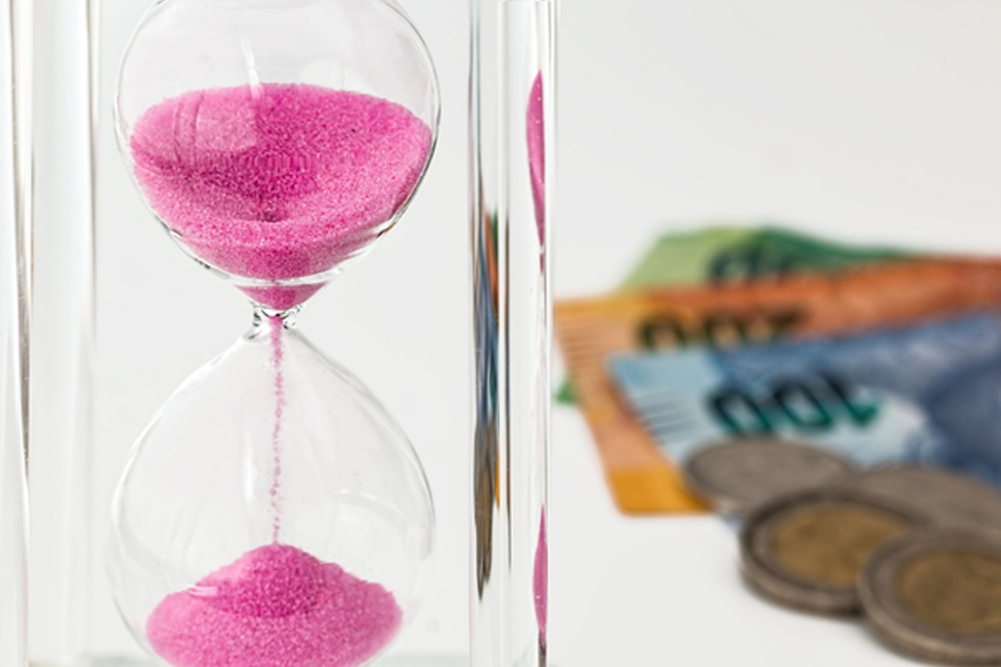 "Lost time = Lost business"
Time management is of the utmost essence for a small and medium sized business owner. You are the whole and soul of the business.
The entire weight of running the show, generating demand, motivating employees, producing and delivering the product or the service on time with the best of the quality, engaging with all the entities associated with the business and maintaining good brand image, managing the finances and ensuring the sustainability of the business, basically everything about it, is entirely your responsibility.
How do you manage all the responsibilities for your business without increasing your stress levels? Using tried and tested time management techniques to manage your small to medium sized business is the only solution.
Here are 5 tried and tested time management tips for small to medium sized business owners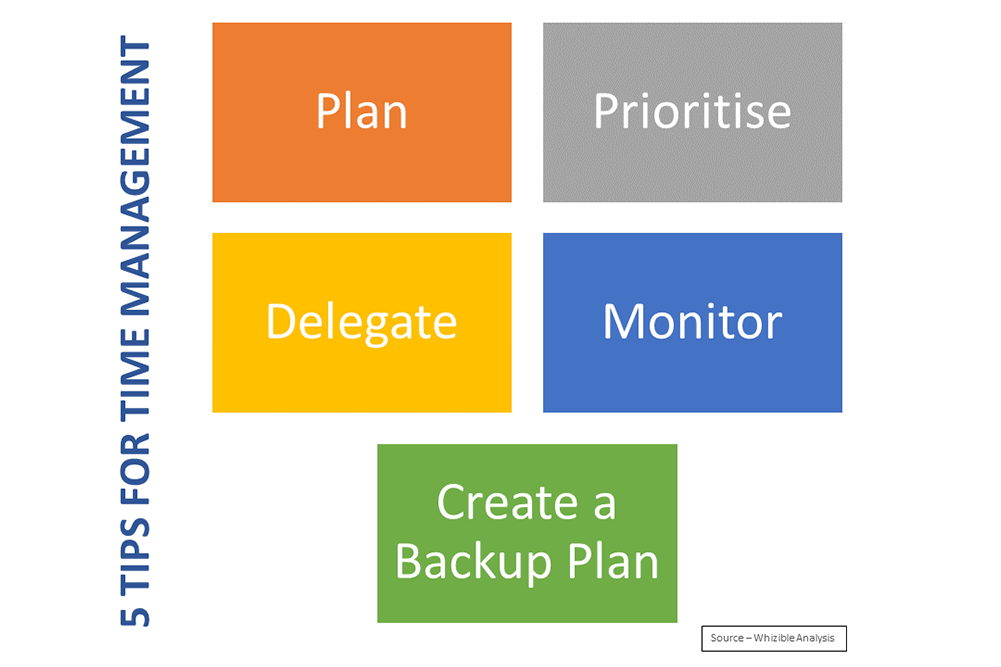 1.  Plan
Plan well in advance, as it brings clarity of purpose and eliminates wastage of time. It also frees up the mind from the clutter created by negative thoughts and emotions such as indecision, procrastination, inefficiency, etc. Planning also helps as a guide for your teams to ensure good collaboration. You, as a small business owner should have a bifocal lens, trying to balance the long-term and short-term plans.
Prepare 3 plans
Define the business goals and targets for the year. Identify your target customers, plan your initiatives and product/ service offerings, make resource allocation plan and plan the finances for the year. Get inputs from your advisers and investors on the plan and then finalize it.
Break down the annual plan into 4 quarterly plans and allocate resources. The most important part of this is to communicate this plan and set clear goals for all your resources. If you are the only manager on the task, this plan will set your priorities clear.
Make a daily to-do list and plan all your activities for the day the night before. It might be a good idea to invest in a software to streamline your task planning and project management. Make sure to keep aside some time for exercise, meditation and interaction with your family. Maintaining a healthy work-life balance is the key to success.
You might feel that a lot of your time is taken up by this process of planning well, but this is the most important part in ensuring efficient time management.
2.  Prioritize
In order to plan the work, you need to ascertain the order and importance of work-related activities. Get into the habit of feeling the time. This will help you in the estimation of time required for various activities. Use the following simple tools and techniques that help assign priorities to various tasks
ABC analysis
ABC analysis is where you classify the daily/ weekly tasks and activities into 3 buckets – A, B and C. A being the most valuable/ significant item and C being the least valuable item. Plan your work accordingly.
You can also use this classification system to categorize your customers and assign your time accordingly to each one of them.
Eisenhower's tool for assigning priorities
You must have observed that you spend a lot of time on doing firefighting or doing only urgent tasks and not spending enough time on the important tasks.  The time management technique which is very useful in classifying your and your team's tasks and activities is based on the "Urgent and Important" principle introduced by former US president Eisenhower.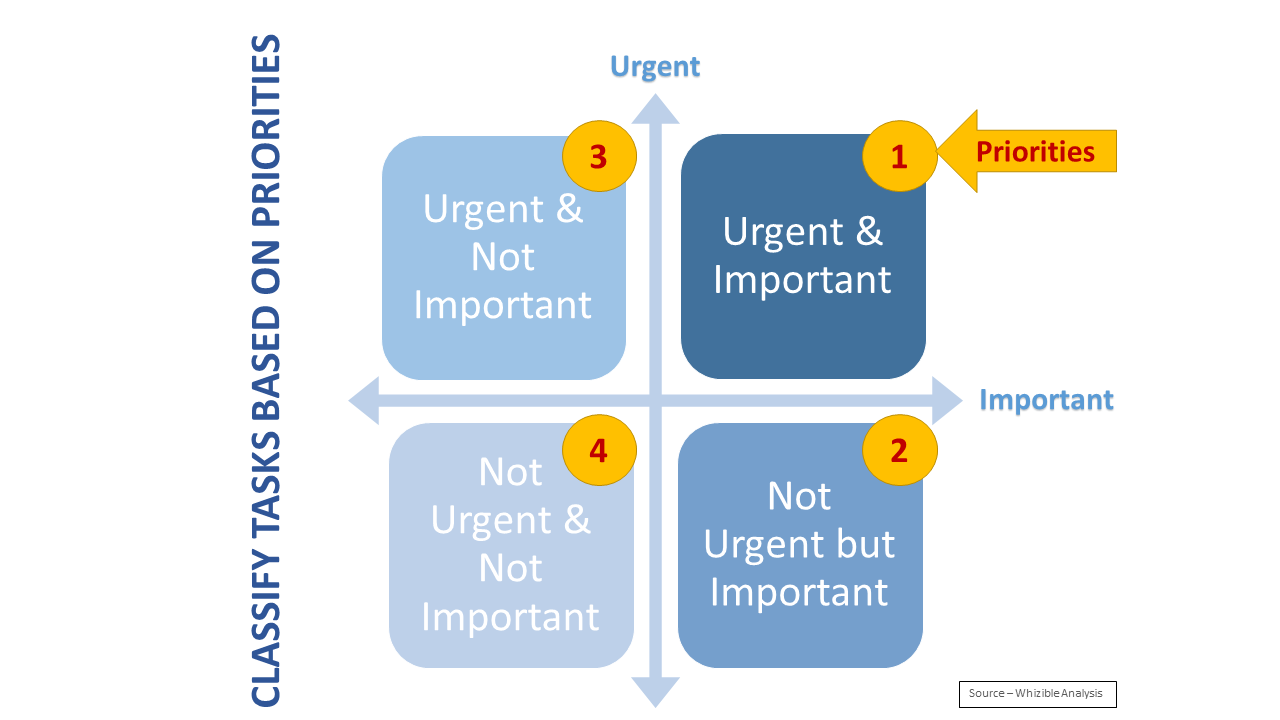 This is useful to assign priorities to your daily tasks and which helps determine how much time to spend on which activities. This brings clarity and encourages fast implementation.
3.  Delegate
Once you are ready with your daily and weekly work plans, you are ready to delegate responsibilities to your team. Match their strengths and available time to expertise required to do the job before you delegate. It is essential to give them a detailed briefing on the importance of the work delegated to them and the goals or outcomes expected thereby. Clarity in communication is essential for productive time management
4.  Monitor
Well begun is half done, but you need to monitor the progress on the plan. You can use time tracking applications such as Whizible Timesheet  to monitor the time spent by your team on tasks assigned to them. The audit of time spent on various tasks and the quality and quantity of results achieved is a good indicator of whether your planning and effort estimation techniques were effective. Based on the audit, you can modify your plans. Here you realize that measuring time is an important part of effective time management.
5.  Create a backup plan
A small to medium sized business owner has access to limited resources. Many times, s/he is the only leader manager and has a small team to assist s/him. It is always a good idea to plan for any contingencies.
In the absence of the owner not available in the office owing to any medical or family emergency, will the business stand still? Will the customers not be attended to?
These are some situations that need to be thought of and planned for; else it will lead to the loss of consistency, reputation and ultimately the business.
So the SME and MSME business owners should create a contingency plan to address the time and business management in case of emergencies.
While creating the backup plan, make sure to include mainly the "A" category and the "urgent & important" activities in this plan. Other activities are not critical for the survival of your business.
Simple but effective time management techniques can go a long way to run small businesses successfully.
About the author
Sanjeevani Sathe, is a Researcher and Content Creator with Whizible.com, a project enterprise management software company catering to MSME, SME and even large companies. Sanjeevani is a Chartered Financial Analyst and has 10+ years of work experience in research and consulting with the Boston Consulting Group, UCStrategy and Rare Enterprises private equity group owned by Mr Rakesh Jhunjhunwala.
Subscribe to Whizible Blog