Lifeline Systech Solution's Flagship software product Whizible, is an ideal solution for project portfolio management
Whizible is like a kaleidoscope. A kaleidoscope is used to generate symmetrical patterns and images with the help of two or more mirrors. Just like the mirrors give constancy to a Kaleidoscope, the Core Modules of Whizible software solution build a solid base for the project management architecture to be created according to the customer requirements.
The core modules are designed in such a way, that they can be blended with each other with ease, and provide a holistic view of the performance of the project enterprise.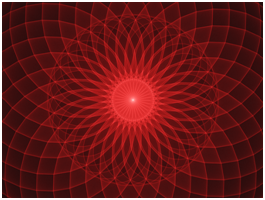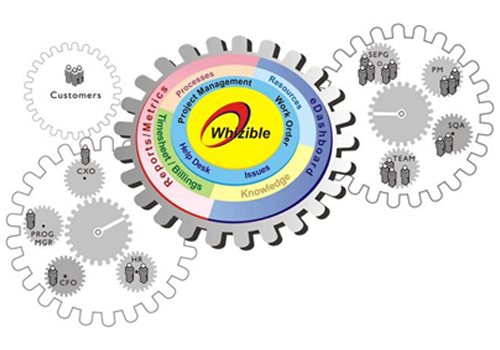 This modular feature of Whizible helps
To customize, design and build project management office (PMO) platform for executing, and monitoring projects

From highly structured ones to quite agile and constantly changing ones,
From small to very complex projects and
From short-term to comparatively long-term projects.

To manage all the connected activities like issue management, process compliance, customer collaboration, resource management
To provide project organization with intelligence to manage itself as business
Our team of experienced software developers can create the customized project enterprise management solution using the core modules from the Whizible Suite, to match your project requirements.
Our Story
Whizible changing hands from Compulink to Glodyne to Lifeline
Whizible Project Enterprise Management solution was launched by Compulink Systems in the year 2001, to address the unmet need for a tool for managing the outsourced projects. It was a web-based product and was aptly named 'ProjectByNet'.
ProjectByNet empowered the project organizations with the operational visibility, and hence, was rebranded as Whizible.
Whizible got recognized and awarded by NASSCOM, Microsoft®, and others in the early stages of its lifecycle.
Compulink Systems, the original company merged with by Glodyne Technoserve and Whizible began its uncertain journey under its new ownership. Whizible could not take the center stage in Glodyne's product portfolio and customers began to suffer. Glodyne subsequently experienced financial troubles. However, in spite of these disturbances, many of Whizible's customers stayed on with the product. The product was robust and provided tangible business benefits.
It was this customer loyalty that led to, Compulink's original founder, Vishwas Mahajan, to purchasing back the IP rights to Whizible from Glodyne in 2016 and set on the journey to rekindle and revive it.
At present, Lifeline Systech Solutions Pvt Ltd owns Whizible. Lifeline Systech team invested the last couple of years (2016-17) in giving technology and hosting upgrades to Whizible, which is deployed as a hybrid SaaS or "software as a service" or 'on-site' installation product.
Software-as-a-service (SaaS)
SaaS is a method of delivering software over the Internet. It is called a web-based or a cloud-based product where the customer does not have to buy any hardware or software, they can just buy the license to use the software which is hosted, managed and updated by the software vendor. Whizible offers a hybrid model of hosting and pricing.
We believe in continuous improvement principle and currently, Team Whizible is rolling out the improvements in the Whizible user interface (UI and UX) and further sharpening the functionality and features, working closely with customers to enhance its offering and rebuild the market.